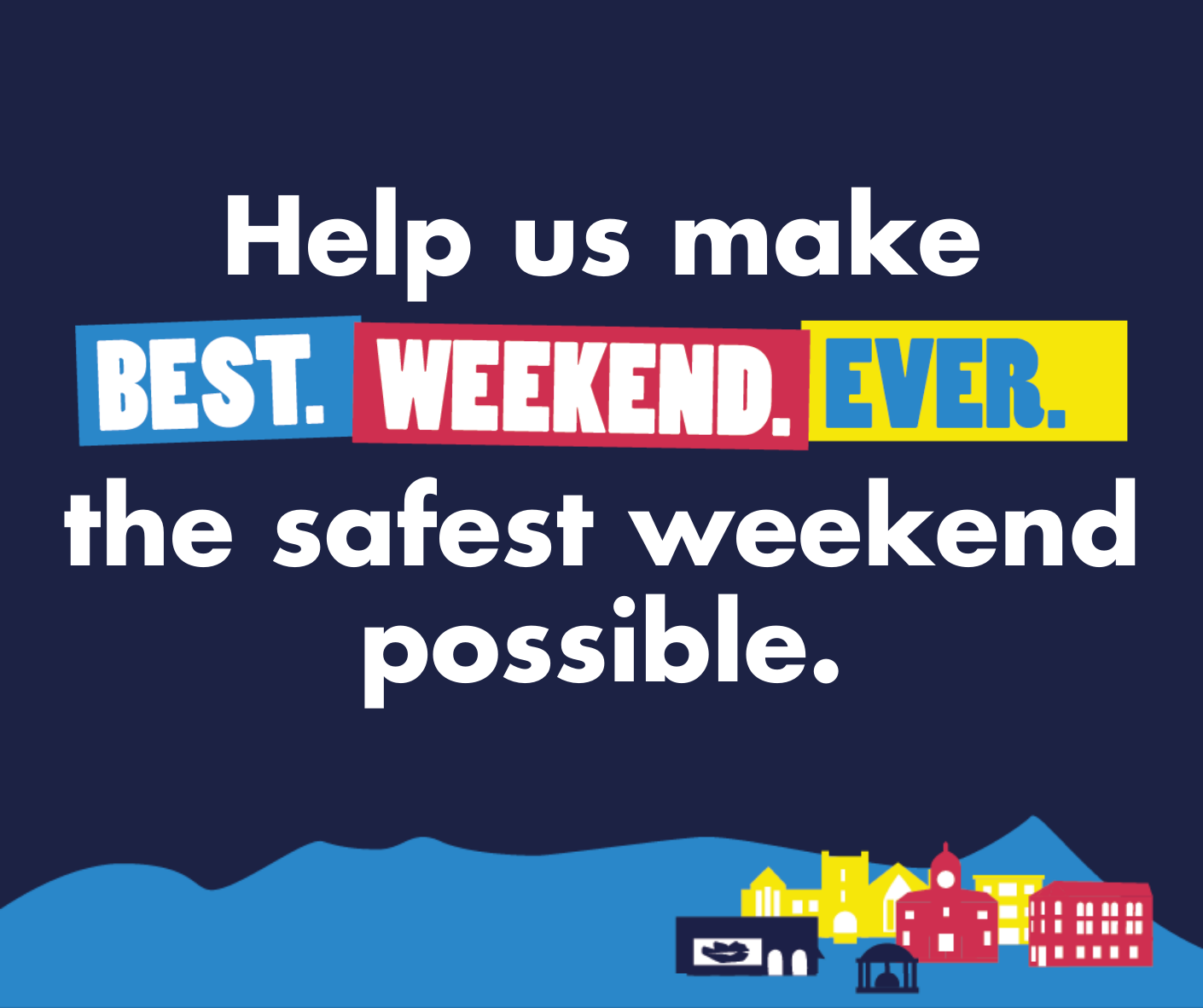 To make this event as safe as possible for all ages, we are following CDC and state guidelines and are being intentional as we design the format of Best.Weekend.Ever.
BWE is almost completely outdoors with activities spread throughout our 40-block district so numerous, simultaneous, smaller pockets of activities and entertainment are popped up across the large expanse of downtown Harrisonburg. The eight-hour extended timeframe on Saturday is meant to encourage the spacing out of attendees throughout the day.
While Virginia no longer has a mask mandate, we are requiring that masks are properly worn (over the nose and mouth) by participants of all ages and vaccination status in the Kids Zone and in the Explore More Museum. All participants are asked to be respectful of small businesses and follow their posted protocol before they choose to enter. All participants, regardless of vaccination status, are strongly encouraged to bring a mask and wear it when gathering in small groups around activities and entertainment.
We will provide hand sanitizer and masks during the event. We are marking 6-foot spacing around performers to help create a buffer around them and require participants to respect this area.
We are also trying to bring a mobile vaccination clinic to our event so we can help connect an easy, free vaccination opportunity to anyone who would like one.
Please continue to monitor this page and the Best.Weekend.Ever. Facebook group for any additional details or updates.
Thank you.