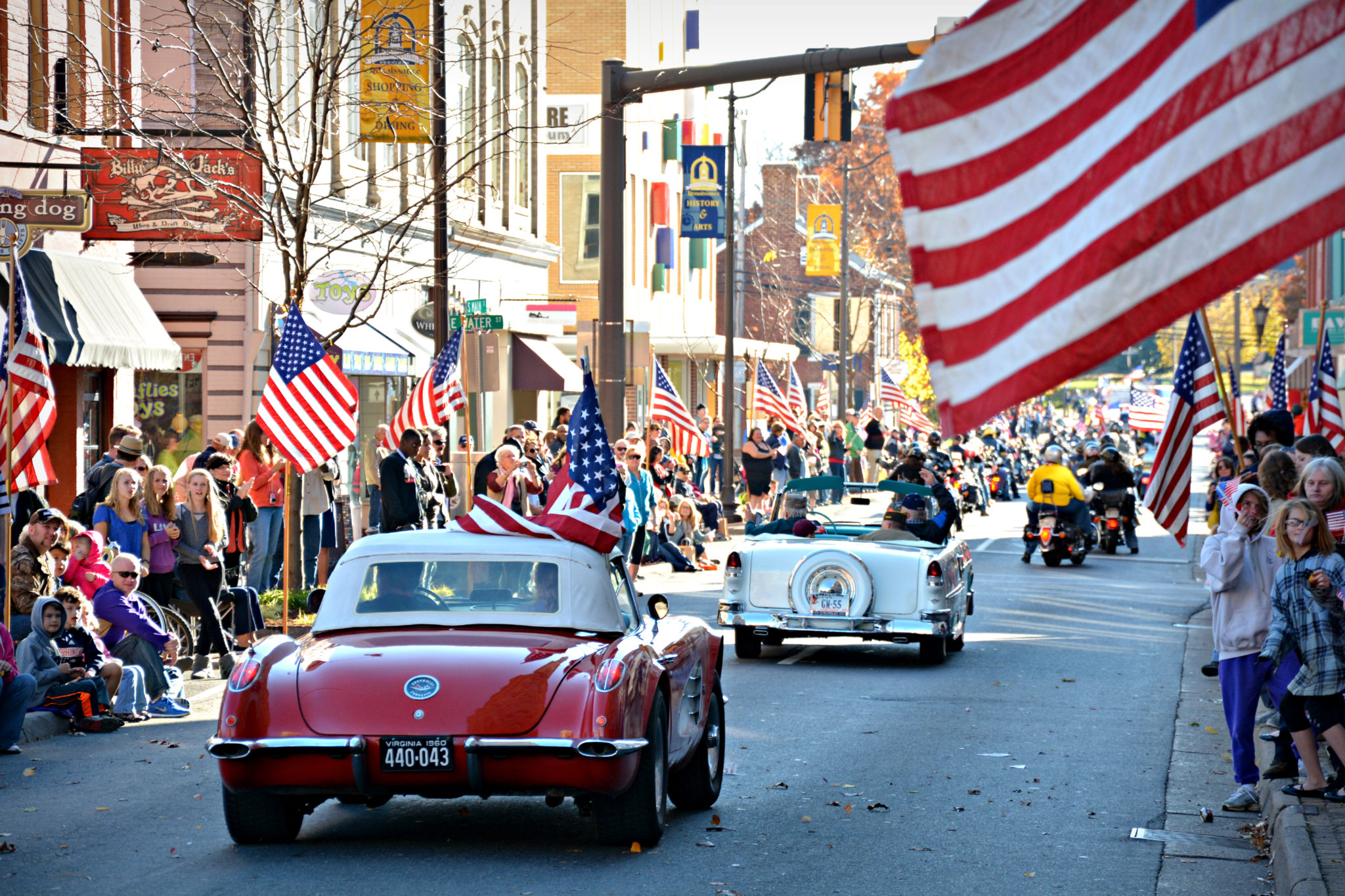 Veterans Parade
Sunday, November 12, 2023
Harrisonburg Downtown Renaissance is delighted to be bringing back an in-person celebration of those, past and present, who have made our nation's freedom possible with the Veterans Parade on Sunday, November 12 from 3 – 4 PM. We are looking forward to gathering with friends and neighbors to celebrate and honor our local veterans.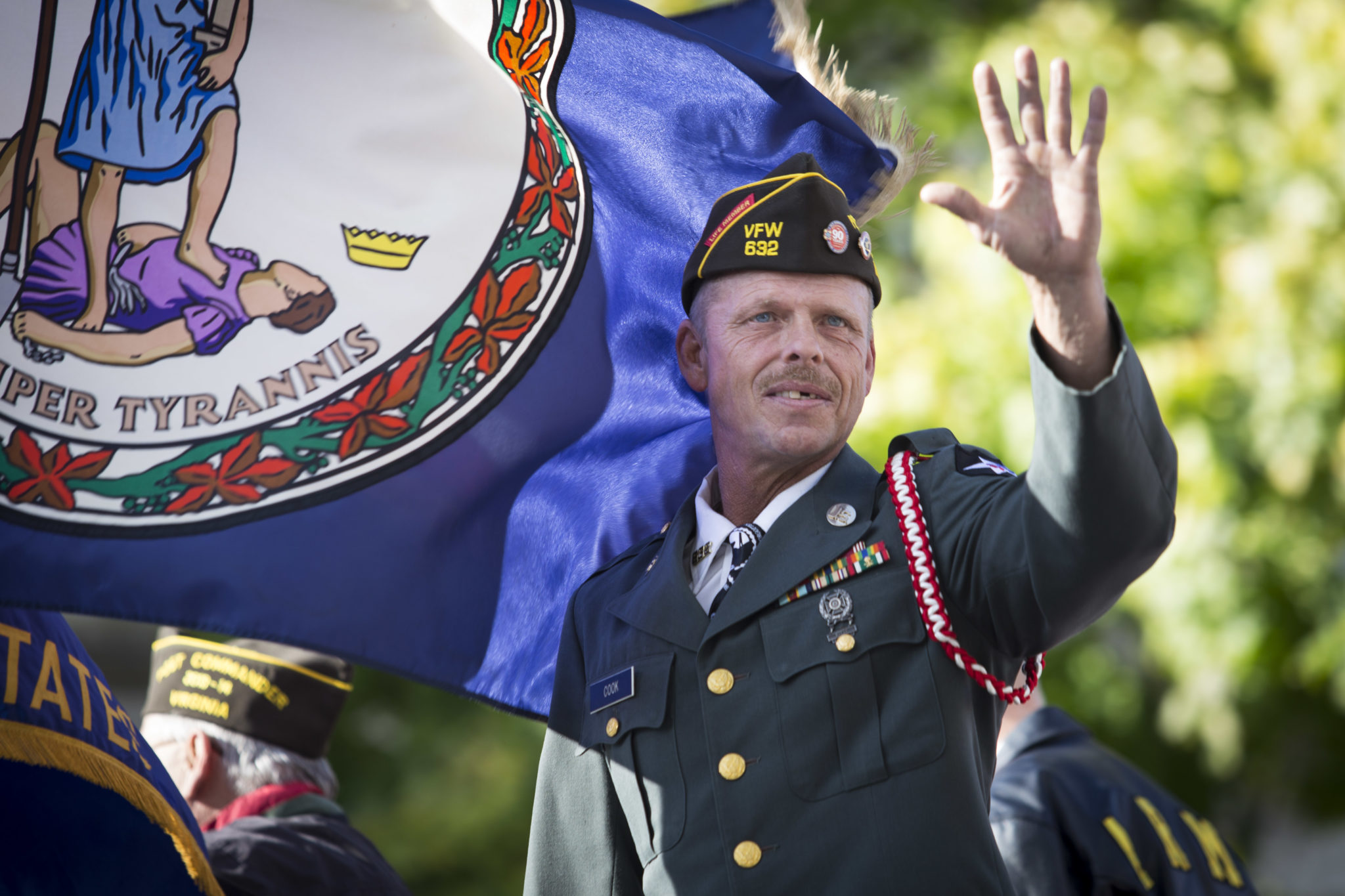 Harrisonburg Downtown Renaissance invites all veterans, veterans organizations, clubs, civic organizations, companies, and individuals to participate in the parade. All parade entries should display a patriotic theme and honor veterans in a special way.
The entry fee is $25.00 for commercial entries. All veterans, veterans groups, non-profits and government entities are exempt from this fee.
Sponsor the Veterans Day Parade
Each November, our community lines Main Street to honor the veterans who have served our nation. We recognize our nation's heroes at the annual Veterans Parade and welcome spectators from Harrisonburg, Rockingham County, and other nearby communities. Sponsors are able to participate in the parade and show their support during one of our most meaningful events of the year.
View our Sponsorship Packet to Learn More!
Veterans Day Parade Volunteers
Help HDR honor our community's veterans and servicepeople. There are several volunteer opportunities for this event including check-in and donut/coffee station. Sign up through this portal and we will let you know about upcoming opportunities to get involved.