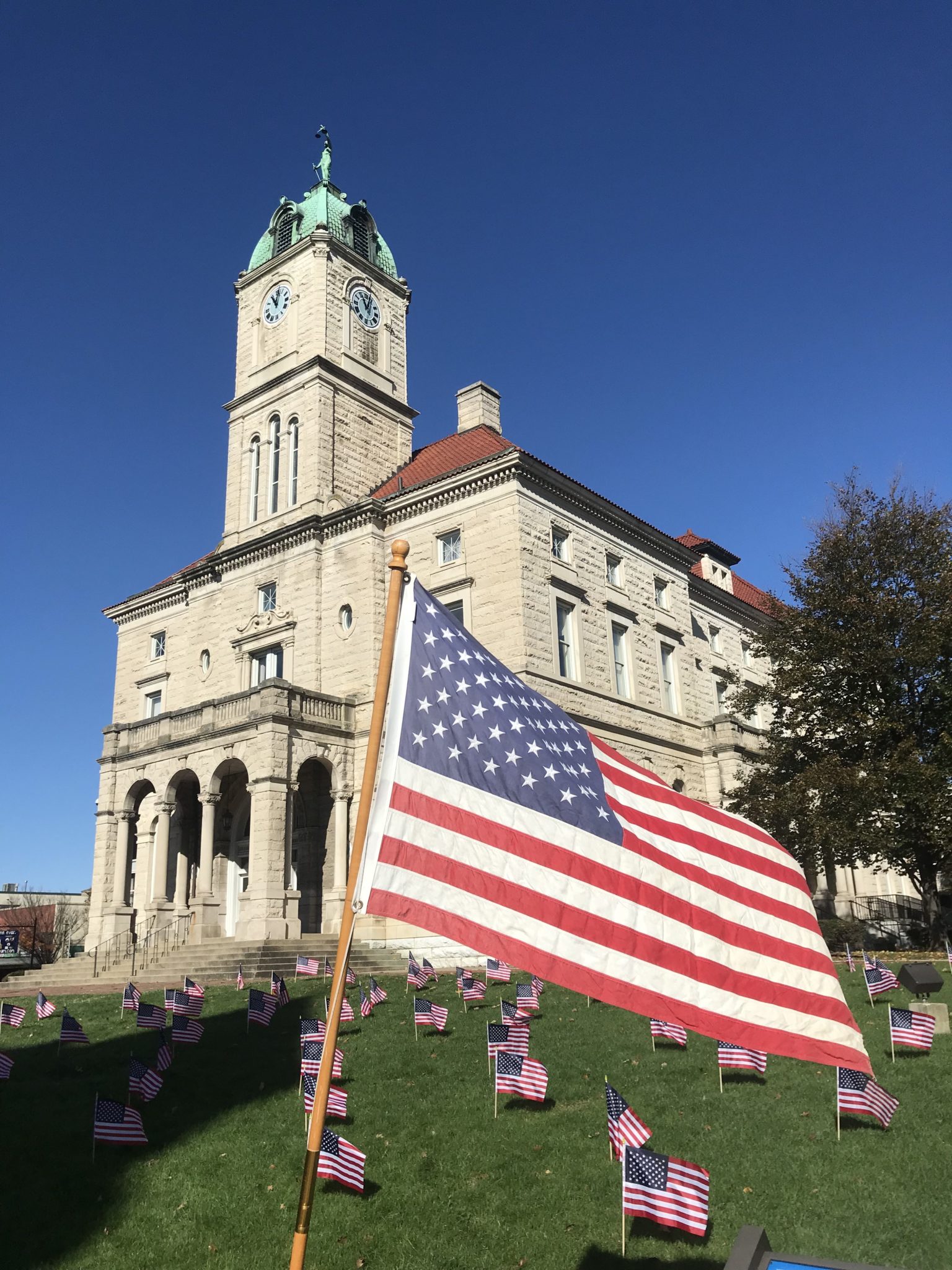 Veterans Day
Wednesday, November 11, 2020 
On Wednesday, November 11th, Main Street in downtown Harrisonburg will be lined with American flags, and Court Square will be decorated in red, white, and blue as a gesture of gratitude for those, past and present, who have made our nation's freedom possible. Across the City, chimes and church bells will ring to mark the 11 a.m. hour, in the hopes that community members will hear the bells and take a moment to remember the courage, stories, and sacrifice of the veterans in their lives.
An in-person Veterans Parade will not be held this year, but we hope that this time next year we will be able to once again gather with friends and neighbors to celebrate and honor our veterans.
In addition, Veterans of Foreign Wars Rion-Bowman Post 632 will forgo their annual Veterans Day Ceremony and will not fire the cannon located near Veterans Memorial Hall. This year, they will be placing flags and streamers with the names of local veterans on the grounds around the cannon. If you would like to honor a veteran, send their name and branch of service in an email to vfwpost632@gmail.com or send a Facebook message to VFW Rion-Bowman Post 632. Requests must be made prior to Nov 6th.
Follow Harrisonburg Downtown Renaissance on Facebook during the week of November 11th as we highlight the stories of veterans in our community and share what they are reflecting on this Veterans Day.
These Veterans Day celebrations would not be possible without the support of: