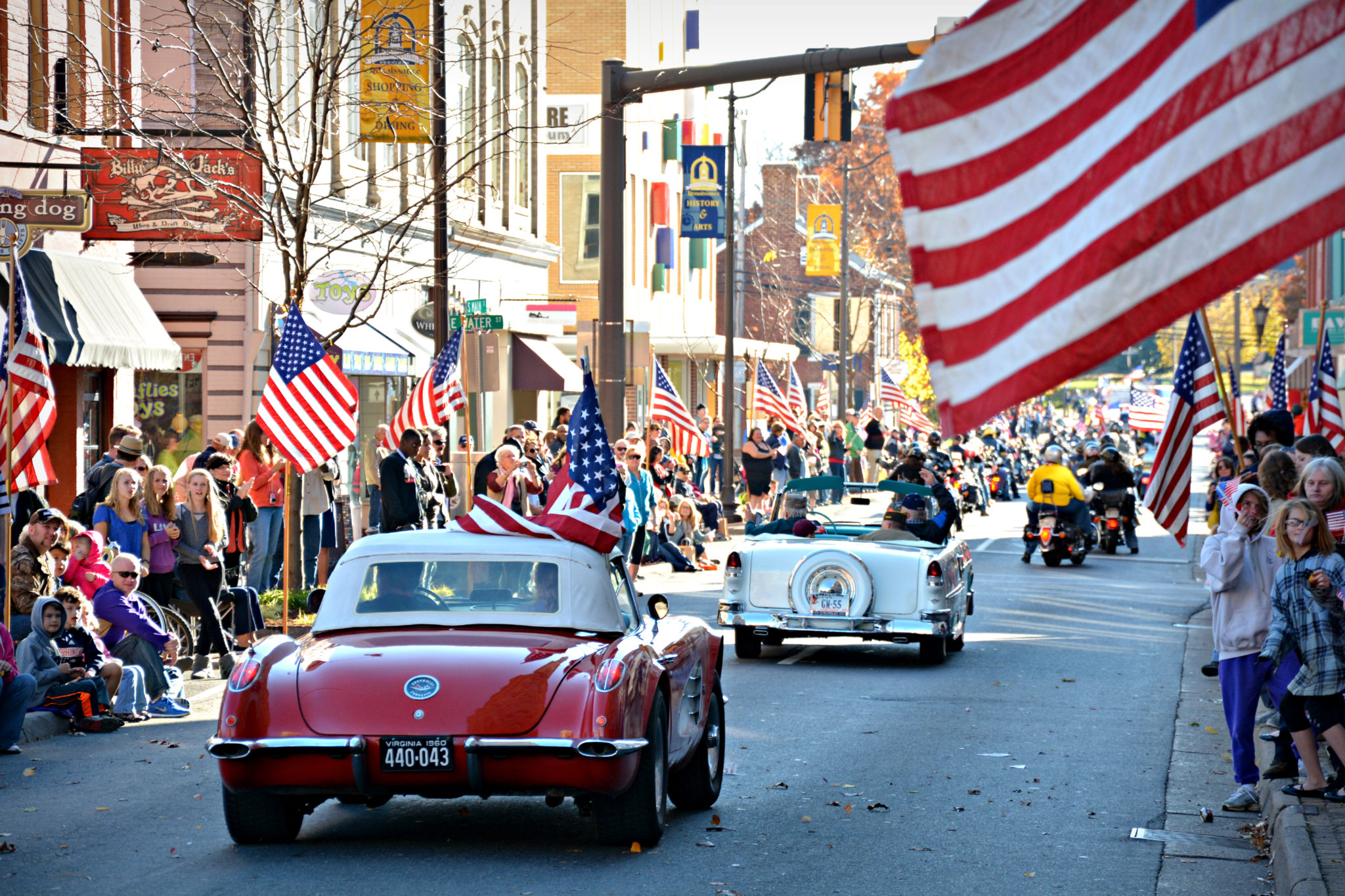 Veterans Parade
Sunday, November 6, 2022 
Harrisonburg Downtown Renaissance is delighted to be bringing back an in-person celebration of those, past and present, who have made our nation's freedom possible with the return of the Veterans Parade on Sunday, November 6 from 2 – 3 PM. We are looking forward to once again gathering with friends and neighbors to celebrate and honor our local veterans during this much-anticipated return.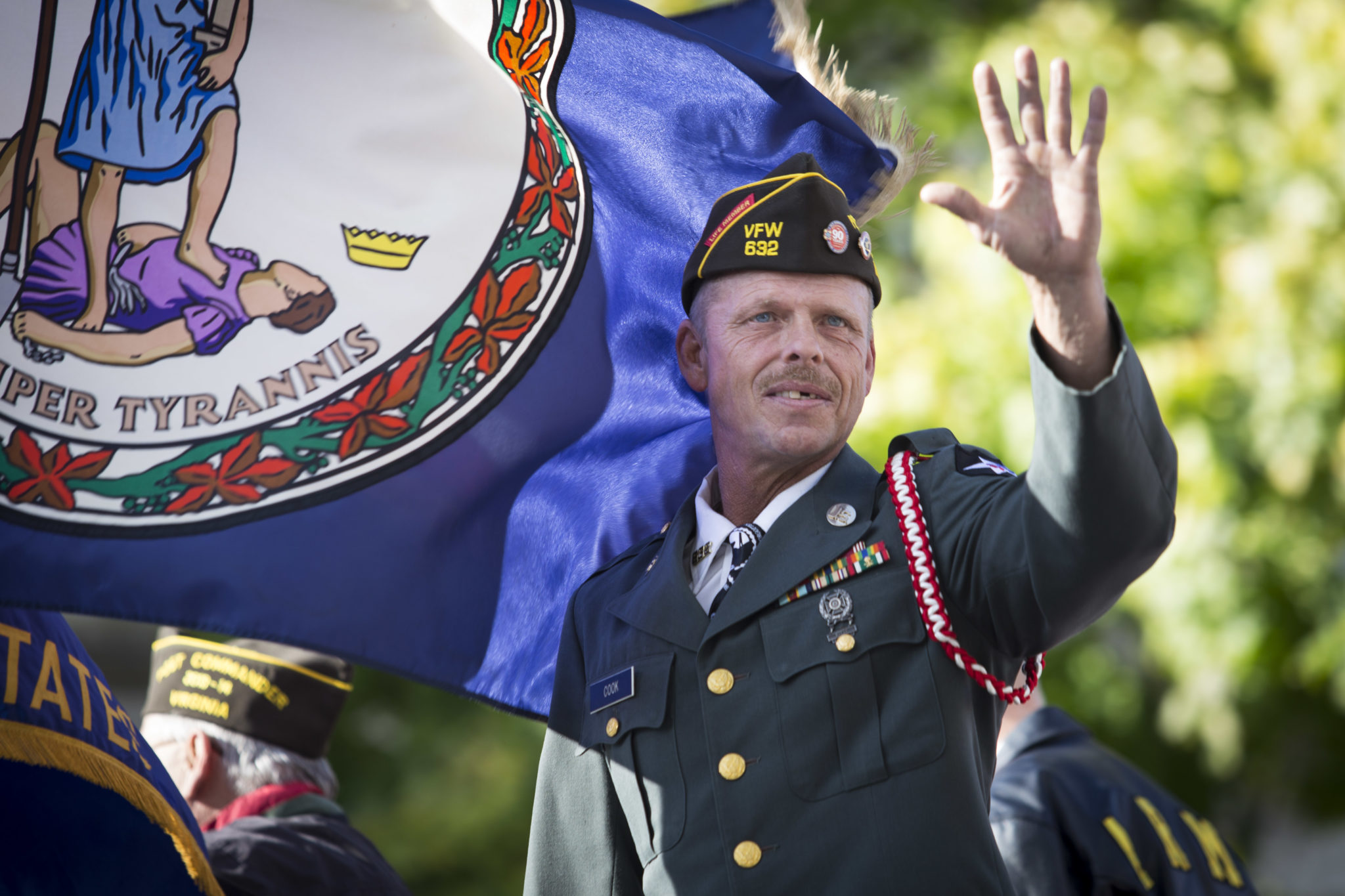 Harrisonburg Downtown Renaissance invites all veterans, veterans organizations, clubs, civic organizations, companies, and individuals to participate in the parade. All parade entries should display a patriotic theme and honor veterans in a special way.
The entry fee is $25.00 for commercial entries. All veterans, veterans groups, non-profits and government entities are exempt from this fee. Applications are due by Monday, October 31.
Thank you to our Veterans Day Parade Sponsors:
Road Closure & Parking Information
Road Closure Timeline
Main Street (MLK to Gay) from noon to 3:30 PM
Gay (Noll-Mason) from time 1:00 PM to 3:30 PM
Court Square Goal Post from noon to 3:30 PM
Parking
Free parking is located throughout downtown and labeled with blue & gold signs. Please view this resource from the City of Harrisonburg for additional information about downtown parking.
The Municipal Lot/Farmer's Market lot, Water Street and Elizabeth Street Parking decks will remain open! Parking is accessible from both Liberty and Mason Street.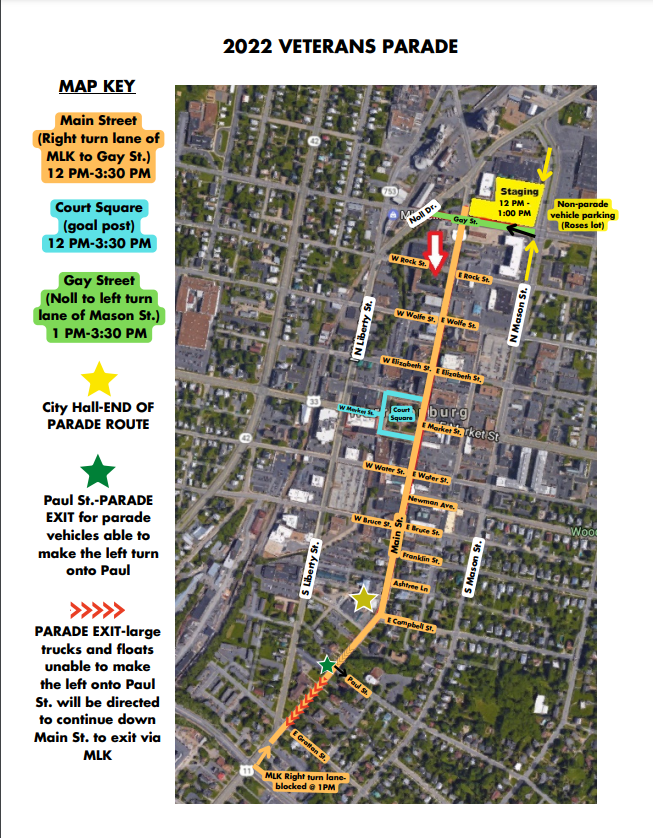 Are You Interested in Being a Sponsor for this Event?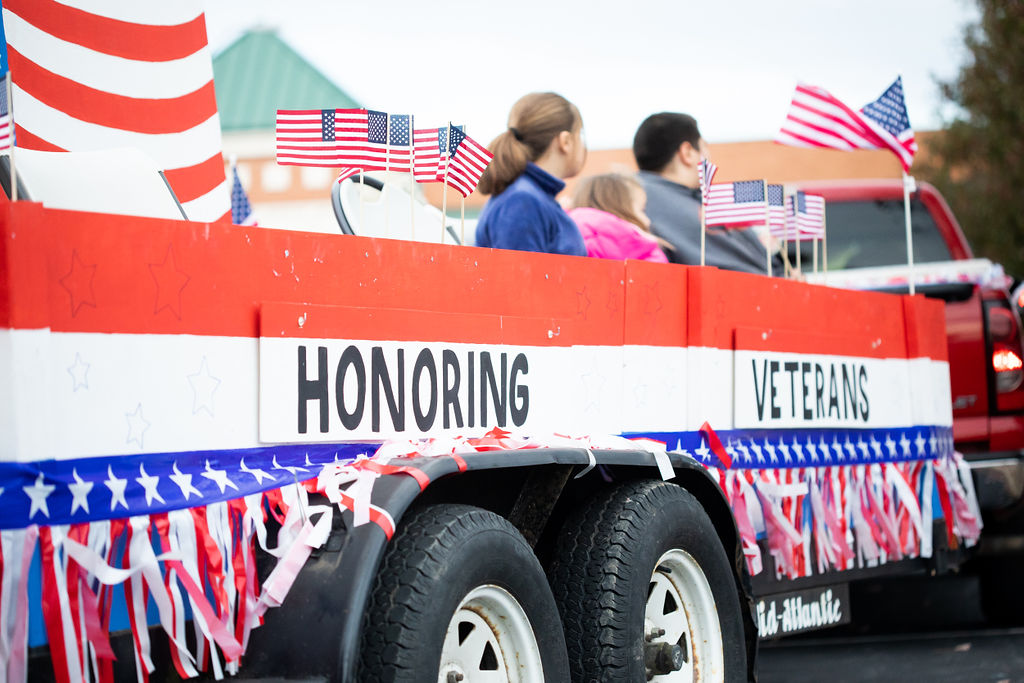 Looking for photos from the last parade? See our 2019 photo album here: